Return to Index
Summer Secrets in Turks and Caicos
June 07, 2022
Dreaming of a summer vacation in the Caribbean?
Turks and Caicos offers an abundance of activities for every age, whether it's a couple's getaway, a group gathering or a family adventure.
Turks and Caicos is wonderfully approachable. You will need a passport to clear customs, but once through it is non stop breathtaking views and everything you could dream of in a Caribbean getaway.
Many major US carriers offer nonstop flights to Providenciales International Airport (PLS). American Airlines flies from Miami (MIA), New York (JFK), Dallas (DFW), Chicago (ORD), Philadelphia (PHL), Charlotte (CLT), Boston (BOS).  Delta flies nonstop from Atlanta (ATL), New York (JFK), Boston (BOS).  United from Newark (EWR), Chicago (ORD), Washington (IAD).  JetBlue from New York (JFK), Ft. Lauderdale (FLL), Newark (EWR) and Southwest from Ft. Lauderdale (FLL), Baltimore (BWI).   Rates across the board tend to drop during the low summer season, which starts once spring break ends in early-April, and remain low through November.
Summertime is low season but there are still amazing activities and events.   Picture yourself taking a catamaran to an out island to explore, snorkel or paddleboard and have a picnic lunch, come back to the mainland for some amazing signature tropical libations and enjoy the evening listening to some great ripsaw or reggae.
For those of you who like a variety of activities there are music events, food tours, snorkeling or horseback riding, visiting the capital city of Cockburn or shopping.
When all of that wears you out, it's a great time to schedule an unbelievable luxury spa experience at The Dune Spa.
For the foodies (isn't that all of us?) There are plenty of choices, fresh conch and non-stop Caribbean cuisine that will have your friends drooling over your Instagram Story. Be sure to tag us!
If you really want some adventure, try taking some kite boarding lessons at one of our two schools on the island. TC Kiteboarding (be sure to stop in and say hi to the owner, Wayne-he's great)!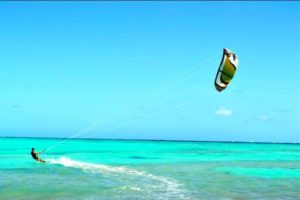 You also have Kite Provo. Each one of them offers different lessons, camps and packages.
YES! The kids can learn. Lessons and camps can start at around 5-6 years old but it is best if the child is at least 60lbs.
After a fun day of exploring, sunshine and fun-come back to The Shores Club and enjoy a Reggae Rum Punch at our Sea Grapes pool bar.
We also have the inside scoop on the best place for taking in some local culture, Omars Beach Hut has a great reputation for their fresh conch salad and cold island drinks.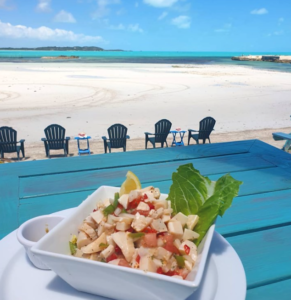 Another great locals place for some live music is Bugaloos.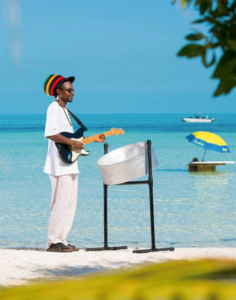 With the third largest coral system in the world, numerous out islands to explore, picture perfect white powder beaches, English as a first language and an even temperature range in the wonderful zone, it's not just a should. It's a must!
The Shore Club is happy to be your home base for all of your luxurious Caribbean comforts.
Don't spend your summer in FOMO mode.  The concierge services at The Shore Club can help you make it happen!
Learn more at https://www.theshoreclubtc.com or email [email protected] or call 1.888.808.9488