Return to Index
The Shore Club Turks & Caicos Debuts New Oceanfront Villas
June 13, 2018
Visitors to Turks and Caicos no longer need choose between staying at a five-star resort or renting a luxurious free-standing private estate. The Villas at The Shore Club offer the best of both.
The Shore Club Turks and Caicos has opened three new stunningly appointed stand-alone estate villas, each offering unparalleled views of Long Bay's vibrant turquoise water and endless skies. The villas offer a completely private oceanfront setting framed by a secluded, white-sand beach, with all of the amenities of an exclusive luxury resort.
Located on 850 feet of beachfront on Long Bay Beach, each of the 8,800 square foot villas offer total privacy in a relaxed atmosphere of a curated Caribbean experience, while a personal concierge is on-hand for every need. With six bedrooms, five in the main house and one detached, each villa boasts its own heated pool, private courtyard, expansive terraces, spacious guest rooms with large baths and a master suite with the most enchanting ocean views imaginable. Exquisite, hand-crafted tiles and bespoke elements grace the sophisticated villas at this stylish retreat – seemingly in a world of their own, but only steps from the exceptional amenities The Shore Club has to offer.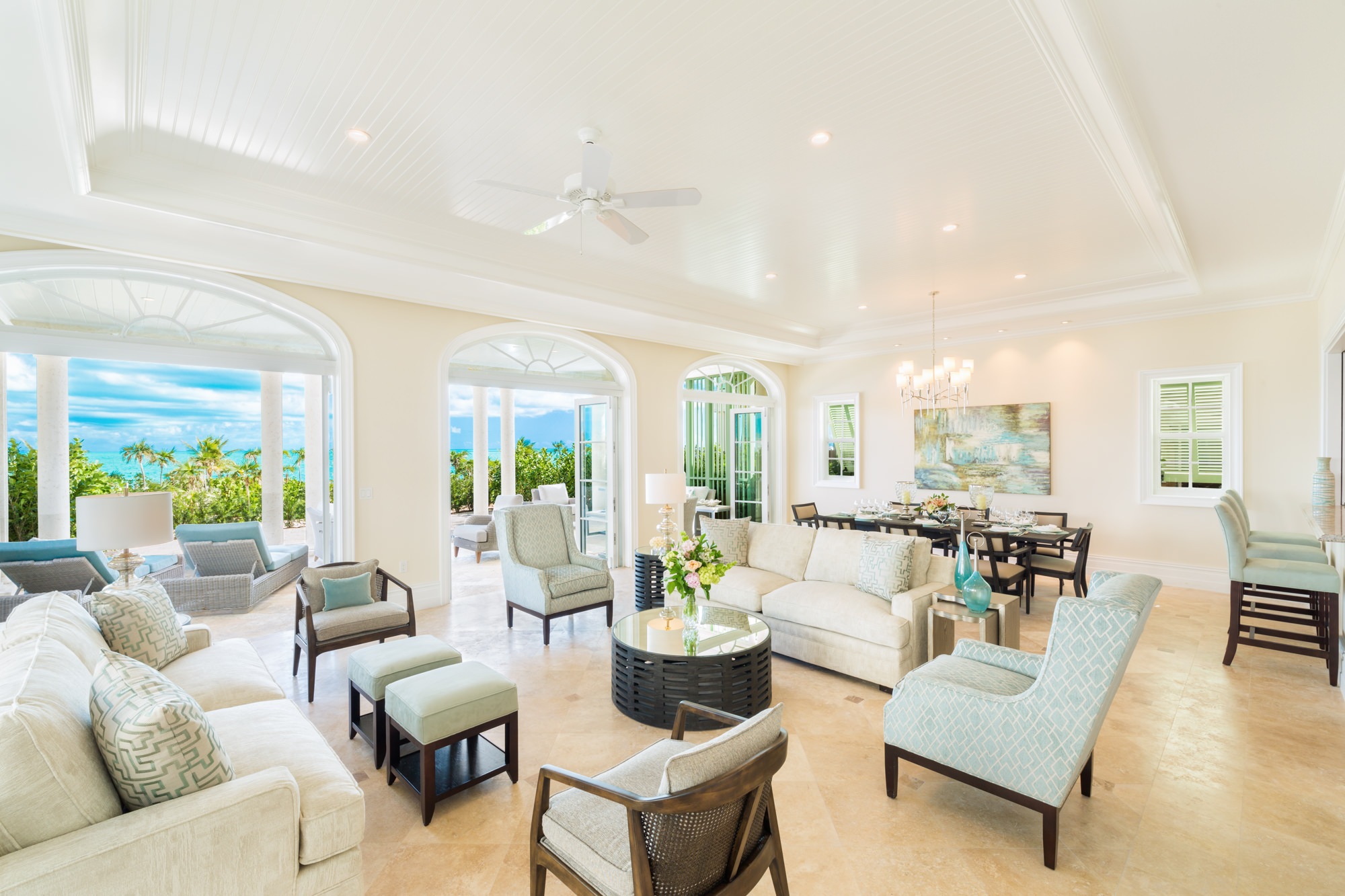 Because each one of these majestic villas is just steps away from the popular Shore Club resort, guests benefit from all resort amenities including access to the four resort pools, wellness center, three restaurants including Asian-Peruvian fine dining at SUI-REN, daily breakfast, non-motorized water sports such as kayaks and paddleboards. The villas feature private elevators from an underground service area to the first and second-floor level, ensuring privacy from all service providers. Additional services available include butler service, a private chef, kiteboarding lessons, villa pre-stocking, live entertainment, dry cleaning services and car rentals. Villa guests will also receive roundtrip transportation to the airport, 24-hour security and a shuttle to sister properties on Grace Bay, The Palms and The Sands. Villa rates start at $4,500/night.
For more information, visit https://www.theshoreclubtc.com/villas.; email villas@theshoreclubtc.com or call the dedicated villa reservations line on 1-649-232-5199.